Throughout any boy's life, there are a number of incredibly special occasions. From starting school all the way up to graduation, these milestones bring family and loved ones together to reflect on the wonderful young life and all that they might achieve. However, long before a child steps into formal education, their Christian faith is confirmed and celebrated with a christening.
A christening is a momentous moment in a young boy's life, whereby the entry into faith is treasured in the company of their nearest and dearest. As a guest and therefore as part of this group, it's traditional to commemorate the day with a special christening gift. There are no real limits when it comes to choosing christening gifts for boys, but typically the items presented follow tradition with silver gifts being the most popular in this space. 
To help you find the perfect christening gift for the upcoming special day, we have compiled a list of the best christening gifts for boys available here at Bonds the Jewellers.
Carrs Silver New Testament Bible
If tradition is what you're looking for from a christening gift for boys, look no further than a Carrs Silver New Testament Bible in Blue. No gift symbolises the upcoming faith journey quite like a Bible, and this one is finished with a sleek and hallmarked sterling silver cross that will ensure it's treasured and cherished for a lifetime. For a really personal touch, you could opt to arrange for the child's name and christening date to be engraved into the cover, serving as a lasting reminder not only of faith but also of the very day that the boy was welcomed into the Christian community.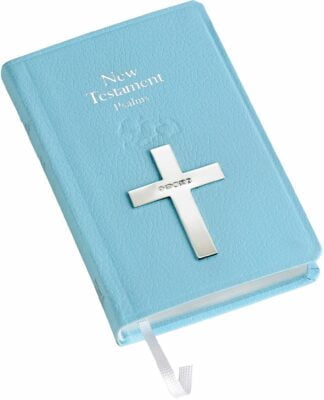 Francis Howard Lord's Prayer Cufflinks
Many christening guests decide they'd like to present the celebrated child with something that can be worn fondly throughout their life. One of the best christening gifts for boys on this front is a pair of cufflinks and our most popular choice is the Francis Howard Lord's Prayer Cufflinks. Beautifully engraved with the Lord's Prayer, these cufflinks are a truly timeless way for any young boy to carry their Christian faith with them as they continue to grow and move through further formal milestones.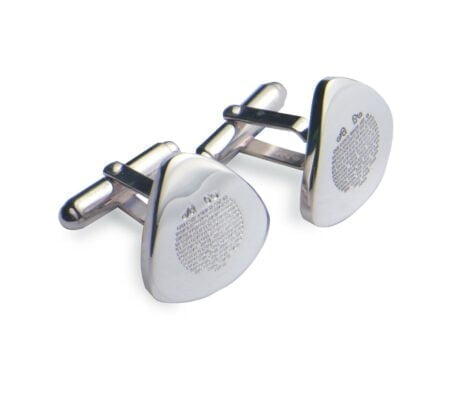 Francis Howard Sterling Silver Arch Bookmark
We couldn't collate our list of best christening gifts for boys without including this beautiful Silver Arch Bookmark With Blue Tassel. This elegant and Church Window shaped bookmark has been one of our best-selling christening gifts for years and it's no wonder why. With plenty of space to personalise if you wish to arrange this yourself and delightfully embossed hallmarks along the other side of the sleek and durable sterling silver, the Francis Howard bookmark is one that will truly stand the test of time. We particularly love the fact that the bookmark can symbolise the importance of knowledge and learning as any young boy moves through their religious education.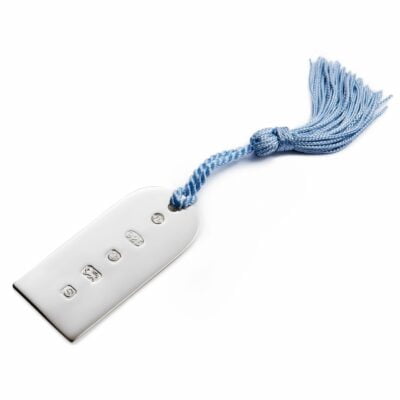 Francis Howard Teddy Bear Bell Keepsake
Sterling silver keepsakes are also a fantastic way to welcome a boy into the Christian faith, bound to last and be treasured as the young life progresses. We stock a huge range of children's keepsakes here at Bonds' the Jewellers, with the Teddy Bear Bell by Francis Howard being our top pick for a baby boy's christening. The sweet and detailed appearance of the beautiful teddy bear really captures a youthful spirit that is perfect for commemorating the start of a lifelong faith.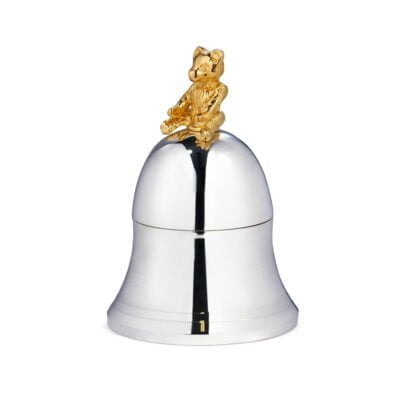 Carrs Silver Decorative Childrens Photo Frame
For a more neutral and truly sentimental approach to your gift-giving, you could also consider a Decorative Childrens Photo Frame by Carrs Silver. As suitable for girls as it is a great christening gift for boys, the playful design of this silver-plated frame is perfect for adding a playful touch to your loved one's christening day. Fill the frame with a special image of you and the child, or leave it empty and ready for an image from the christening to be treasured forever.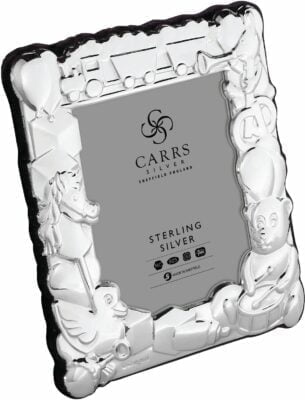 With Bonds' selection of the best christening gifts for boys, you'll be well on your way to commemorating a truly special and once-in-a-lifetime occasion. Always try to choose a gift that will be treasured for life, and prioritise tradition and sentimentality alongside a personal touch that only you can bring. If you'd like any more information about any of the products we have linked or wish to explore the different children's gifts we have in stock here at Bonds the Jewellers, simply get in touch with our friendly team today.