While getting married is typically thought of as the most memorable occasion in any young girl's life, the important celebrations start long before walking down the aisle. Different milestones matter to different children and families, but one that retains its value across generations is a baby girl's christening. This beautiful ceremony marks the beginning of lifelong faith and guidance from the Church, with attendance from family and friends tending to inspire a range of sentimental gift-giving. 
Finding the perfect christening gifts for girls can be tricky, particularly if you are keen to stick to tradition and commemorate the moment with a truly thoughtful touch. Silver gifts are typically given to girls at their christening to symbolise purity and independence, but there are all kinds of items and keepsakes that you can choose from when buying a gift for a girl. Combining top-selling products with some of our personal favourites, Bonds the Jewellers has compiled this list of our best christening gifts for girls to help you make your choice. 
Carrs Silver Adjustable Baby Bracelet
We simply had to begin our list of the best christening gifts for girls with the beautiful and dainty Adjustable Baby bracelet from Carrs Silver. With a sterling silver finish and timeless design, it's impossible not to treasure this bracelet forever. The uncomplicated and expandable fastening will easily slide onto the wrist of any baby girl and serve as a reminder of both their Christian faith and special christening day as they gradually grow and navigate the complex world around them.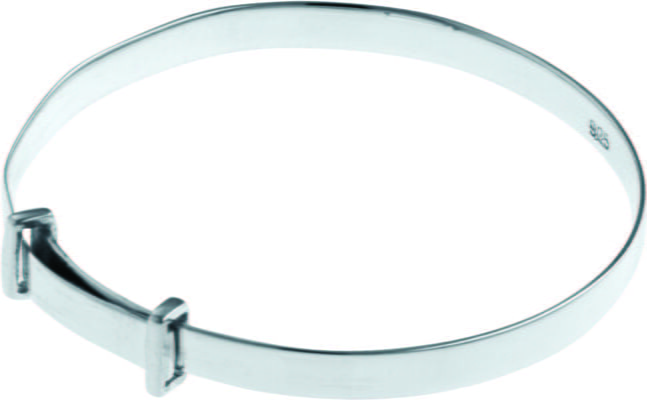 Carrs Silver Cream Leather Cross Bible
A copy of the Bible is arguably the most traditional christening gift, with the King James version from Carrs Silver being the top seller for girls here at Bonds the Jewellers. Finished with a cream leather cover and hallmarked sterling silver cross, this lovely Bible will transcend time and be by any young girl's side throughout their entire life. Boxed and ready to give, only a few christening gifts for girls are as ready to go as this one.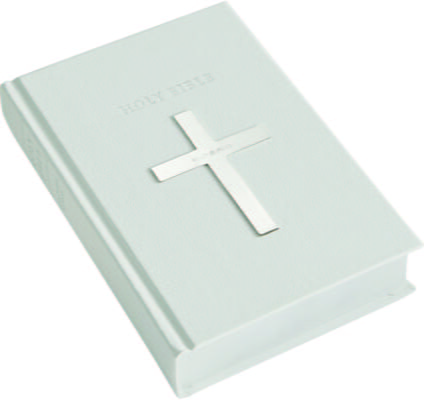 Francis Howard Sterling Silver Tooth Fairy Keepsake Bell
Not all of the best christening gifts for girls have to have a specific use like a bible or be wearable like a bracelet. In fact, many gift-givers prefer to opt for something deliberately sentimental like a sterling silver keepsake. The Francis Howard Teddy Bear Bell is our pick for boys, while the Tooth Fairy Keepsake Bell is a lovely choice when it comes to girls' christening gifts. A dainty and little gold-plated fairy completes a smooth 925 sterling silver bell to create the perfect addition to any baby girl's bedroom or memory box.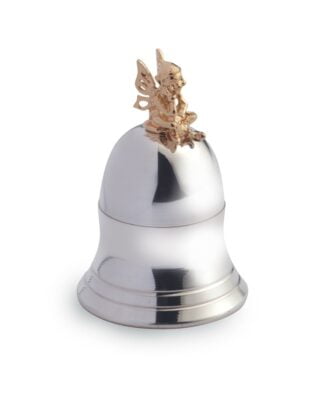 Carrs Silver Gilded Egg Cup & Spoon Set
If unique or unusual christening gift ideas are what you are hunting for, look no further than the sleek Carrs Silver Gilded Egg Cup and Spoon Set. Combining aesthetic appeal and symbolism with practicality, an egg cup and spoon set is a wonderful christening gift for girls for a number of reasons. This Carrs Silver gift set is boxed and complete with a stunning gilded finish to guarantee it will be treasured for years to come. You could even opt to take the set to a local engraver and personalise it with the baby girl's name and christening date to create the ultimate display piece.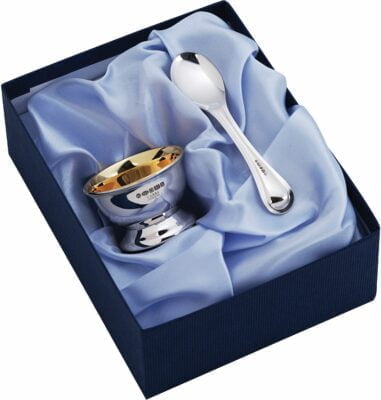 Sterling Silver Childrens Frame With Bear
However, if it is a simple but traditional gift that you are really after, a sterling silver photo frame can be a fantastic choice. Girls will particularly love this Sterling Silver Square Frame due to its cute and friendly bear detail. Combining sterling silver with a mahogany finish back, a frame like this one is sure to withstand the test of time, whether you choose to insert your own chosen photo into the frame or wait until after the baby girl's christening day and choose your favourite snap from then.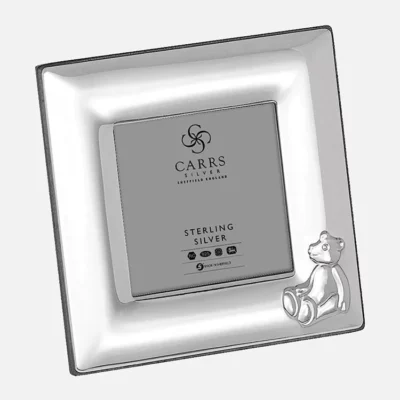 Finding the best christening gifts for girls undoubtedly requires a blend of tradition, sentimentality and practicality. While we hope that this list of our favourite products has inspired you, we are always happy to provide you with further information or additional recommendations to ensure you find the perfect girls' christening gift. Simply get in touch with our team today to discuss your upcoming gift-giving occasion.