Graduation season is well and truly upon us, and if your loved one is moving onto the next stage of their life this summer, you will likely be hunting for a special way to mark the occasion. Gifting money can be tempting, but graduation celebrations provide an opportunity to present the student in your life with something they would never be able to justify purchasing for themselves.
A sentimental keepsake or piece of jewellery will be treasured for as long as any young person will remember their graduation day. Our top graduation gift ideas are sure to have the class of 2023 bouncing into the next stage of adulthood with pride:
St Christopher Pendant
A St Christopher Pendant is a great way to commemorate the fact that a graduate is about to set off on a new and exciting journey. Symbolising the patron saint of travellers, a St Christopher Pendant is the ultimate graduation gift idea for both those embarking on once-in-a-lifetime travels before settling into their new career as well as any individual simply venturing into the unknown of real adulthood for the very first time. You can choose from a variety of gold, white gold and sterling silver finishes in a range of shapes to find the perfect St Christopher to be carried through all of your loved one's future challenges and successes.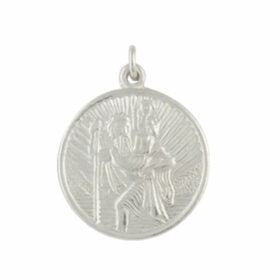 Graduation Watch
Few gifts are as suitable for graduation as a watch. Serving as a constant reminder of their graduation milestone and the worthwhile time they put into their studies to reach this moment, a watch is an essential item that many young people would never consider buying for themselves. We particularly adore the craftsmanship of our range of Jean Pierre watches. Sleek, versatile, and available in a range of masculine and feminine styles, these watches are the best graduation gift idea if you want to surprise your graduation with a timeless item that they will cherish forever.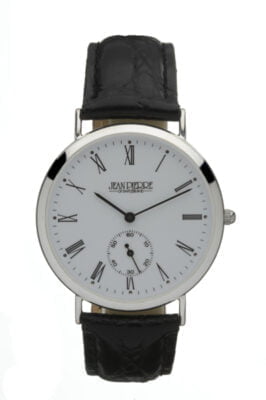 Photo Frame
Whether you want to select a sentimental photo from their time at university or wait until pictures from graduation day are ready, why not preserve some student spirit and give the graduation gift of a silver photo frame? A photo frame serves as a beautiful reminder of the achievements and experiences that make up a university education and by opting for a stunning silver finish, you are choosing a graduation gift idea that will elegantly capture fond memories for many years to come.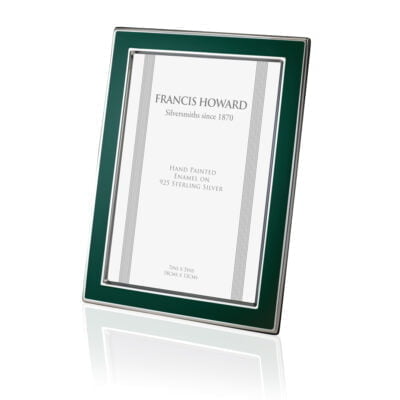 Personal Accessory
If you're looking for a graduation gift idea that is totally unique, why not commemorate their special graduation day with a personal gift? Any young sportsperson will love a personal golf ball marker, while a sterling silver keyring can be a gorgeous gift for a graduate fleeing the nest this summer. For a real special touch, you could take whichever personal gift you choose to a specialist engraver and get your loved one's name, degree, and graduation day marked and remembered forever.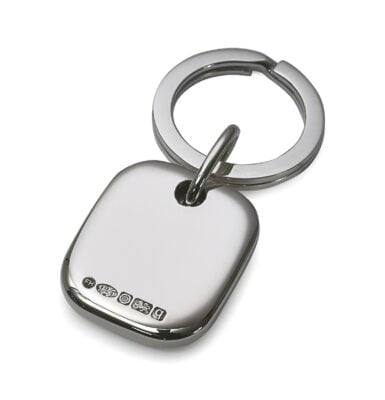 Cufflinks
Cufflinks are a fantastic graduation gift idea if you are looking for a sophisticated and practical present. The perfect graduation gift for any young man, cufflinks are a great finishing touch to a graduation suit and a vital accessory for the smart occasions they will inevitably navigate throughout adult life. You can make this graduation gift idea especially sentimental and personal by choosing uniquely detailed cufflinks, such as treble clef cufflinks for budding musicians or intricate Celtic knots for a traditional look.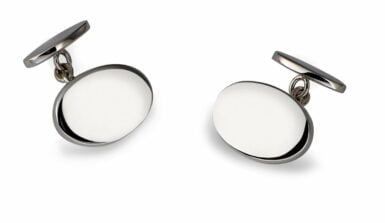 Earrings
Last but certainly not least, if you are looking for dainty graduation gift ideas for women, consider a pair of earrings. Special and sentimental earrings will make any young lady feel elegant and sophisticated as they walk on stage in front of their family and peers and bring a touch of sparkle to all of their everyday outfits. Earrings make for a lovely graduation gift as you can show your loved one that you really know them by selecting a metal finish to suit their personality and sense of style. Whether you go golden or select sleek silver, graduates will treasure earrings for life.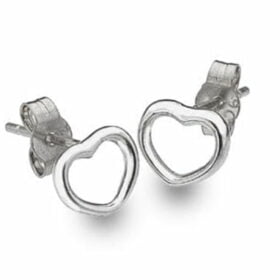 The class of 2023 undoubtedly deserve to be celebrated and we hope that these graduation gift ideas give you plenty of inspiration. If you'd like to discuss the fantastic range of suitable gifts we have in stock at Bonds The Jewellers or would like some further advice when it comes to selecting the perfect present, don't hesitate to get in touch. We're here to help you make this milestone truly memorable.